200-PSMG Power Supply Module
| | |
| --- | --- |
| Payment Type: | T/T,Paypal |
| Terms of Trade: | FOB,EXW |
| Min. Order: | 1 Piece/Pieces |
| Delivery Time: | 1 Days |

| | |
| --- | --- |
| Packaging: | New and Original with factory sealed |
| Transportation: | Ocean,Land,Air |
| Port: | Xiamen |
Product Description
200-PSMG Power Supply Module.Advant Ocs Card,Abb Advant Ocs,Plc Analog Input Module CPU PARTS Programmable PLC Communicate MODULES Robots DCS.The in/outputs are filtered and galvanically isolated by optocouplers. LEDs are located on the front. It is possible under system power to remove/ insert the units. The process is connected to the units via the terminal base. I/O unit for ten digital input and six digital output signals. The status of each signal is indicated by a yellow LED. The outputs can deliver up to 2 A to the I/O system. Each signal is isolated from the logic circuits by an optocoupler and filtered with a low-pass filter. The inputs have a programmable filter time. I/O unit for 16 digital input signals. The status of each input signal is indicated by a yellow LED. Each signal is isolated from the logic circuits by an optocoupler and filtered with a low-pass filter. The inputs share a common ground connection. The input signals are sampled at intervals determined by a filter time. The signal status is changed only if two consecutive samples are the same. The filter time is set with the programming software.
General Information
Product ID:

200-PSMG

ABB Type Designation:

Power Supply Module

Cotroller Systerms:ABB Systerms Modules
Application:Nuclear Power Plant
Country of Origin:Switzerland (CH)
Lead time:In stock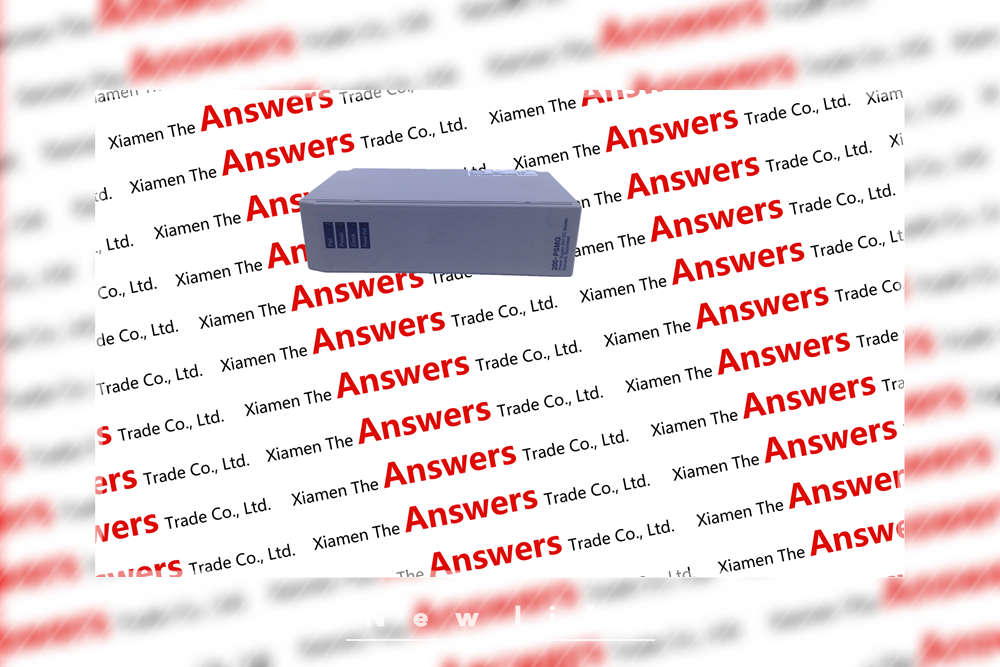 Brands as below,
Programmable Logic Controller (PLC)
Rockwell Allen-Bradley | Prosoft | Schneider Modicon
Siemens | General Electric | Woodhead | Bachmann
Distributed Control System (DCS)
ABB | HIMA | Invensys Foxboro | Yokogawa | Invensys Triconex
Honeywell | Westinghouse Emerson | Woodword
3BSE016240R1
PM510V16 Processor Module for Master Software

CI526
3BSE006085R1 Interface Module

CI526V1
3BSE012870R1 Interface Module

CI527
3BSE019327R1 PCI to AF100 Coupler Module
DSTD150AI 3BYN571600-K Connection Unit

DSTK 226L3 3BSC950171R30 Ribbon Cable Assembly

DSTS104 3BSE007285R1 Trigger Pulse Amplifier Card

DSTX170 57160001-ADK Connection Unit

IH520EN 3BSE001249R1 Advant Keyboard

IH581/B 3BSC640008R1 Enhanced Operator Trackball

MB510 3BSE002540R1 Program Card Interface Module

PM10YDSSB120-2 Maintenance Kit for DSSB 120

PM511V08 3BSE011180R1 Processor Module - 8MB

PM511V16 3BSE011181R1 Processor Module - 16 MB

PM632 3BSE005831R1 Processor Unit

PM810 AC70 3BSE008500R1 Processor Module

PM810V1 AC70 3BSE00850R1 Processor Unit

PM810V2 AC70 3BSE013220R1 Processor Module

PU513V2 Real-Time Accelerator (RTA) board for EISA

PU515 3BSE013063R1 Real Time Accelerator Module - PCI

PU516 3BSE013064R1 Engineering Module

PU516A 3BSE032402R1 Advant Engineering Interface Module

PU519 3BSE018681R1 Real Time Accelerator (RTA) Board

RF533 3BSE014227R1 Subrack 12SU Including Backplane

SA162 3BSE003388R1 Power Supply

SB171 3BSE004802R1 Backup Power Supply

SB510 3BSE000860R1 Backup Power Supply

SB510K01 3BSE004450R1 Battery Charger Kit

SB511K01 3BSE004451R1 Battery Charger Kit

SX554 3BSE004258R1 Distribution Unit

TC514V2 AF100 3BSE013281R1 Twisted Pair to Opto Repeater

TC516 RS485 3BSE012632R1 Twisted Pair Modem

TC570 3BSE001458RI Master Fieldbus Connection Module

TC801 3BSE008562R1 D-SUB 9 Connector Split for AC70

TK405 3BSE003775R25 Power Cord Set

TK455 3BSE003780R1 Cable Assembly

TK526V050 3BSC950022R5 ABB Cable

TK624V030 3BSC950138R1 ABB Cable

TK802V001 AC70 3BSC950112R1 Cable

AI511 Analog Input Module

AI512 1SVP426436R0000 Analog Input Expansion Module

AX511 1SVP426455R0000 Expansion Module

DC501-CS31 S500 1SVP426327R0000 Bus Module

DI511 S500 16DI Expansion Module

DO511 1SVP426451R0000 Digital Output Expansion Module

DX501-DP Bus Module

TU501 S500 1SVP426470R0000 Bus Termination Unit

TU512 1SVP426471R1000 Terminal Module Expansion


CI522AK04 3BSE018451R1 AF100 Communication Interface Kit

DSAI 133 57120001-PS Analog Input Board 32 Channels

DSAI 133N 3BSE018526R1 Analog Input Module

DSAI 110 57120001-DP Analog Input Module

DSAI 130 57120001-P Analog Input Module

DSAI 130A 3BSE018292R1 Analog Input Module


6ES7338-4BC01-0AB0
6GK7343-1EX11-0XE0
BMXCPS2000
BMXDDI1602
BMXDDO1602
GE IC697BEM731
GE IC697CHS790
GE IC697CMM711
GE IC697CMM742
07NG61R1 GJV3074311R1
IMFEC12 PHARPS32200000
07NG63R1 GJV3074313R1
IMMPI01 PHARPS62200000
07PS62R2 GJV3074332R2
IMRIO02 PHARPSPEP11013
07SK90R1 GJR5250200R0001
IMSED01 PM150V08 3BSE003641R1
07ZE61R302 GJV3074321R302
IMSET01 PM253V01
07ZE63R302 GJV3074323R302
INFI90 INFI 90 PM510 3BSE000270R1
086363-002 OSPS2
INICT03A
PM511V08 3BSE011180R1BENTLY NEVADA 9200-06-05-05-00
GE 9292286-01 L-400028
ALLEN BRADLEY 9300-4EDMAB 1746-NO4V
AB 1746-OW16
AB 1747-L532
AB XCMD2145L1
ABB 3GQA091501-ASA
140ACO13000
140CHS11000
140CPS11100
140CPS11420
140CPS12420
140CPU11303
140CRA93101
140CRP93100
140DDI35300
140DDO35300
490NAA27103
990NAD23000
A-B 1784-PCIC
FANUC A02B-0280-B502
6SC6508-4AA02
NI PCI4451
TRICON 3703E
TRICON 4210
AB 1747-OCEEEBA PLC
AB 1747-OCS92 PLC
6ES7-972-0AA02-0XA0
BOSCH VM310 0608750109
AB 1756-EN2T
AB 1756-ENBT
AB 1756-L61
AB 1756-PB72
Medical 55-MD2PC12-0A
SIEMENS 6ES7214-2BD23-0XB8
SIEMENS 6ES7223-1PL22-0XA8
SIEMENS 6RA7025-6DV62-0
SIEMENS 6RA7081-6DV62-0
SIEMENS 6RX1700-0AS00
ABB CI810B
GE IC693BEM331
GE IC693CMM321
GE IC693CPU360
GE IC693MDL655
GE IC693MDL940
R48-1800A
140ACI04000
140ARI03010
140CPS11100
140CRA93100
140CRP93100
SCHNEIDER 140ACI04000
SCHNEIDER 140ACO02000
SCHNEIDER 140ARI03010
SCHNEIDER 140CPS11420
SCHNEIDER 140CPU65260
SCHNEIDER 140CRA93200
SCHNEIDER 140CRP93200
140ACI03000
140ARI03010
GE IC697BEM731
GE IC697CHS790
GE IC697CMM711
GE IC697CMM742
VIPA SM222
A-B 1746-A13
A-B 1746-C16
A-B 1746-IB32
A-B 1746-NI8


Xiamen The Anaswers Trade Co,.LTD
Xiamen The Answers Trade company Main Distributed Control System (DCS), Programmable Logic Controller (PLC), MOTOROLA-MVME Industrial Module, Industrial Control Communication Converter (Anybus), Remote Output/Input Module (RTU), Industrial Computer (IPC) ), Industrial low-frequency screen (IPC), man-machine interface SCSI (50,68,80Pin) AnyBus (Gateway) and other servo control system spare parts.
The Answers is a company that professionally engaged in large system DCS spare parts supply. We supply DCS, PLC, MOTOROLA MVME, Anybus, RTU, IPC, IPC, SCSI (50, 68, 80Pin), AnyBus (Gateway), etc.We have different InStock products in high quality that we can supply promptly with a fair price.We also provide safely expresses with responsibility and credit in a fast delivery period. We look forward to cooperating with you for our beautiful future.
Rockwell Allen-Bradley:SLC500/1747/1746/1771/1785/1756 series...
Schneider Modicon:Quantum 140 Series processor, control card, Power module...
GE FANUC:IC693/IC697/IC200 series...
Siemens:Siemens MOORE,Siemens Simatic C1,Siemensnumerical control system...
ABB:Industrial robot parts of DSQC series,Bailey INFI90...
YOKOGAWA,HONEYWELL,FOXBORO and so on.
Company Name: Xiamen The Anaswers Trade Co,.LTD
Representative: Zhiyong Ding
Product/Service: Programmable PLC , Robots DCS , CPU PARTS , Communicate MODULES , Control CARDS , PanelView Drives
Capital (Million US $): 1000,000RMB
Year Established: 2016
Total Annual Sales Volume (Million US $): US$5 Million - US$10 Million
Export Percentage: 41% - 50%
Total Annual Purchase Volume (Million US $): Above US$100 Million
No. of Production Lines: Above 10
No. of R&D Staff: 11 -20 People
No. of QC Staff: 11 -20 People
OEM Services Provided: no
Factory Size (Sq.meters): 5,000-10,000 square meters
Factory Location: Room 201, No. 16 Jiaxingli, Yongsheng New City, Huli District, Xiamen City, Fujian Province, China
Contact Person: Ms. Unity Shan
Tel: 86-0592-5807279